Ok so it's not all NOS parts LOL.....and it's not even all ERA specific! But the whole build cost about 50 bucks....JUST got it running this weekend when I acquired a 15 year old GYRO and cables....LOL...
Still needs back pegs thin enough to clear under the rear platforms....
Will be getting white tires, white grips, and some other nicer parts as I feel like dumping money....but for now? I plan to RIDE the HELL out of it!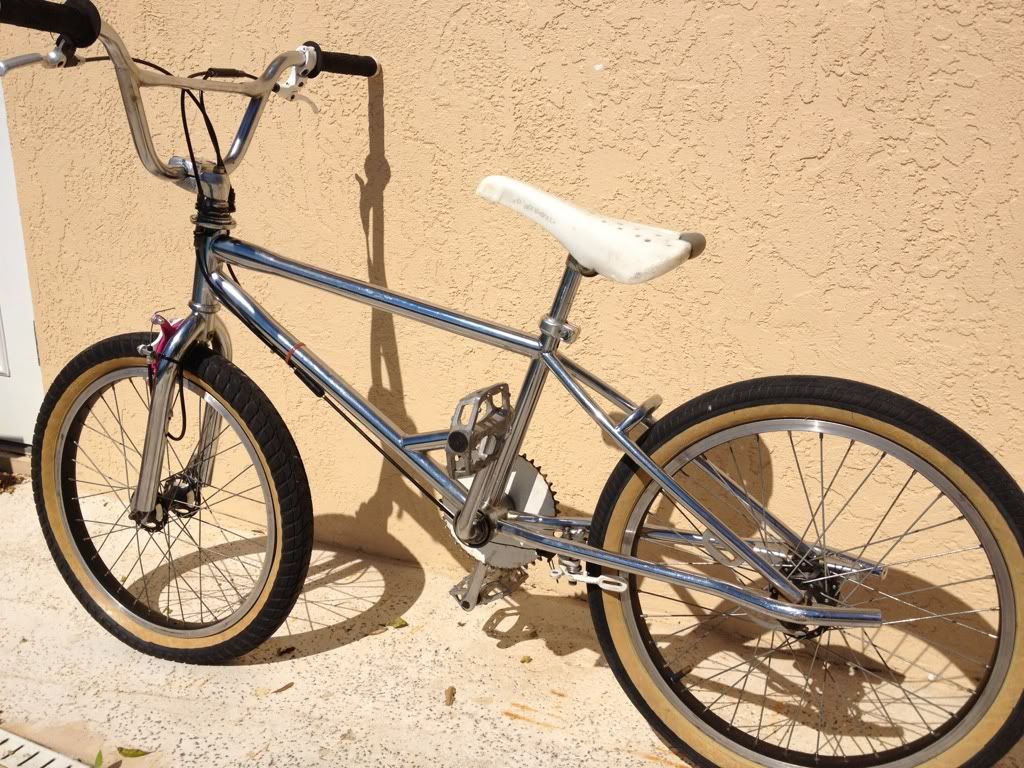 These two are from this afternoon and evening....first smooth decade pulled in YEARS!
And 1 hand 1 foot elephant....