I just got this finished on Monday, I'm pleased with the result.
84 US Hutch Trickstar Frameset
1st Gen Hutch Ladder Bars
NOS Hutch Western 'H' Stem
NOS ACS Rotor
Tioga Beartrap ll Headset
NOS DC Tech 3 Levers
NOS DC Date matched Cables
DC MX1000 Brakes
NOS Skyway Pad
NOS Oakley B1B Grips
NOS ACS Z Rims
Hutch Ti-Mag Hubs
NOS Hutch RadKaps
NOS Tioga Comp Pool Tyres
NOS Hutch Layback
NOS CyclePro Shotgun ll Seat
Hutch Full Radius Seat Post Clamp
OG 180mm Hutch Aerospeed Cranks
Hutch Aerospeed Disc
Hutch Pro Pedals
Hutch Freestyle Cages
NOS 44T Tuff Neck Chainring
NOS Izumi Chain
NOS 16T Chrome Suntour Freewheel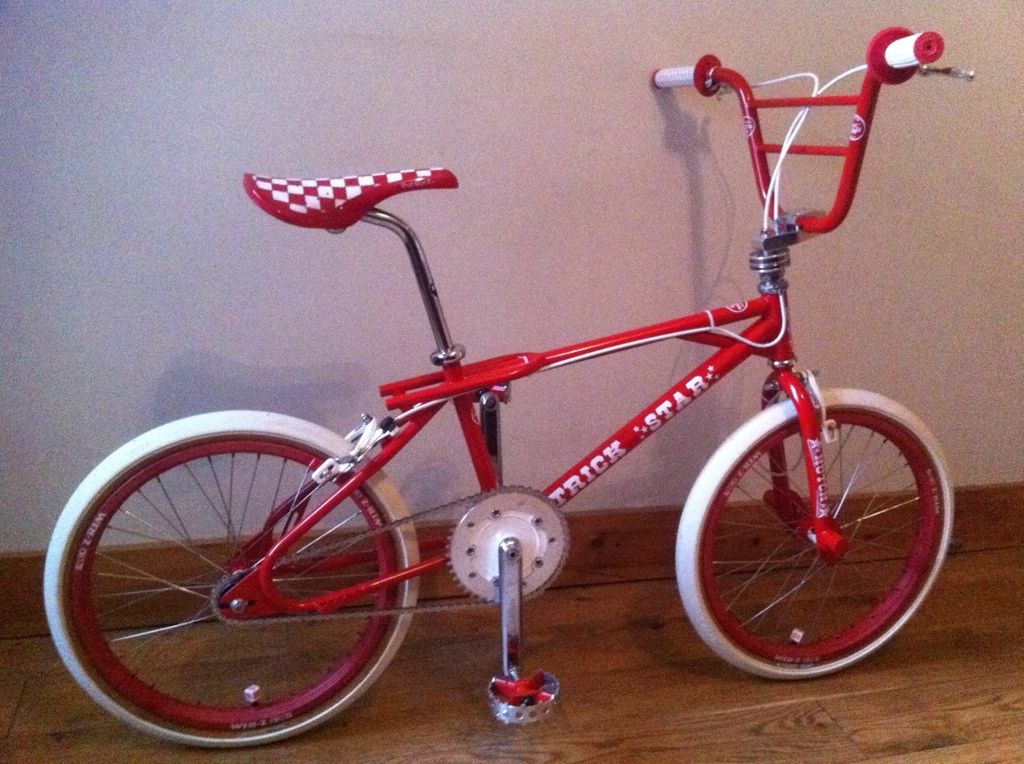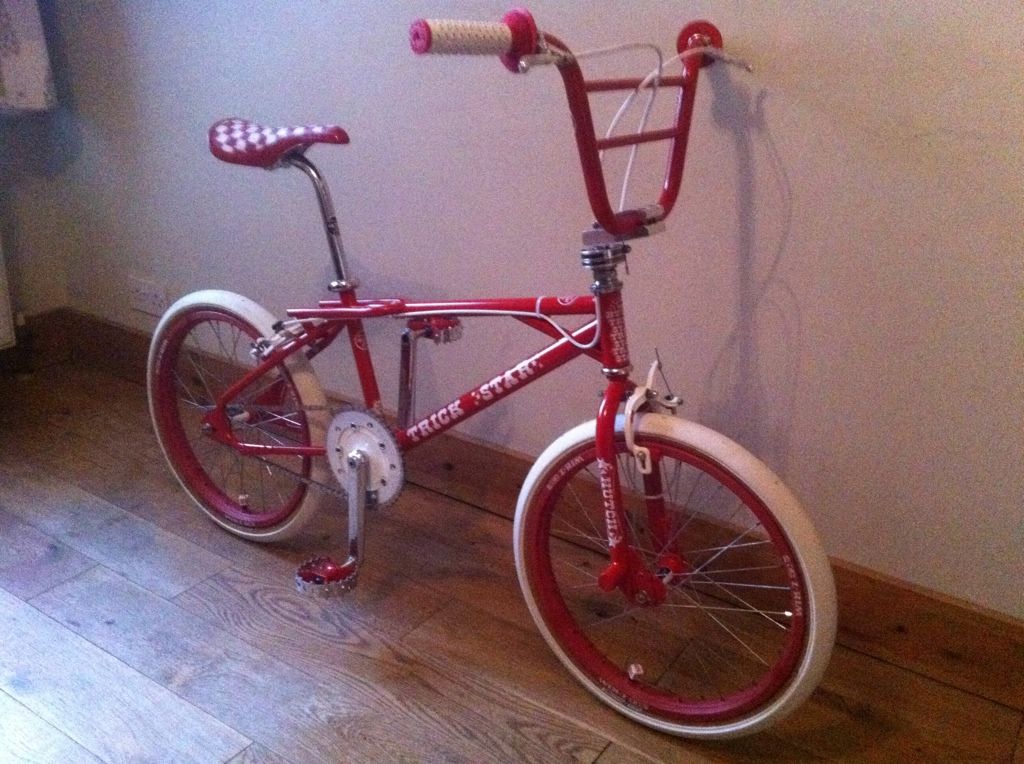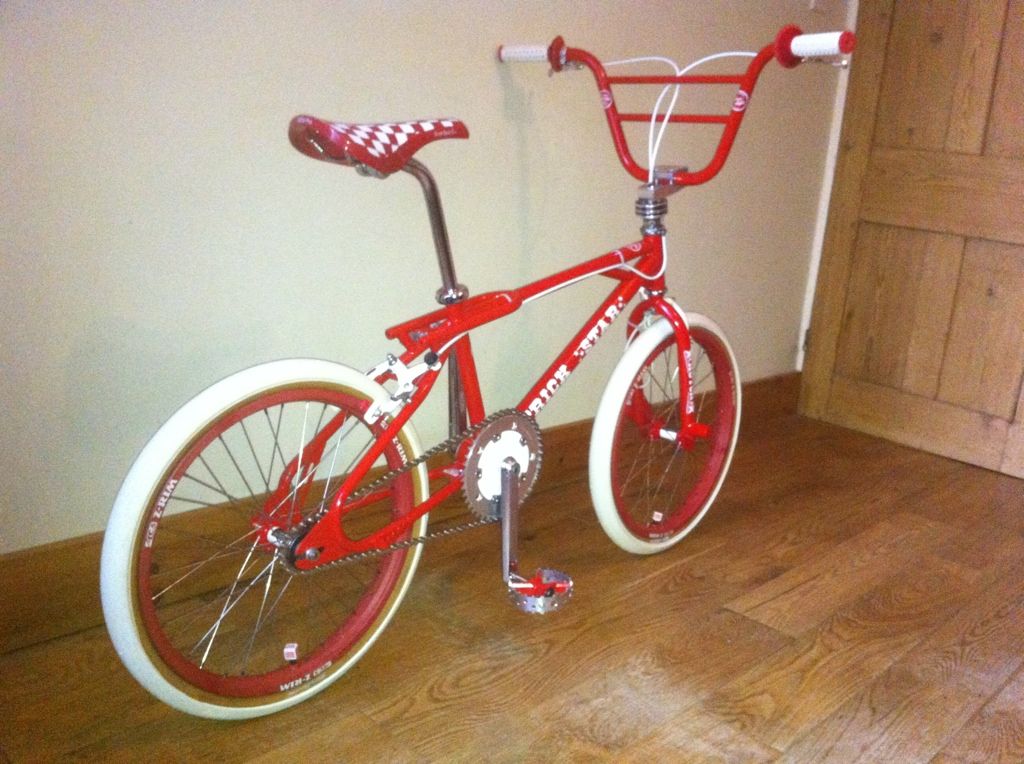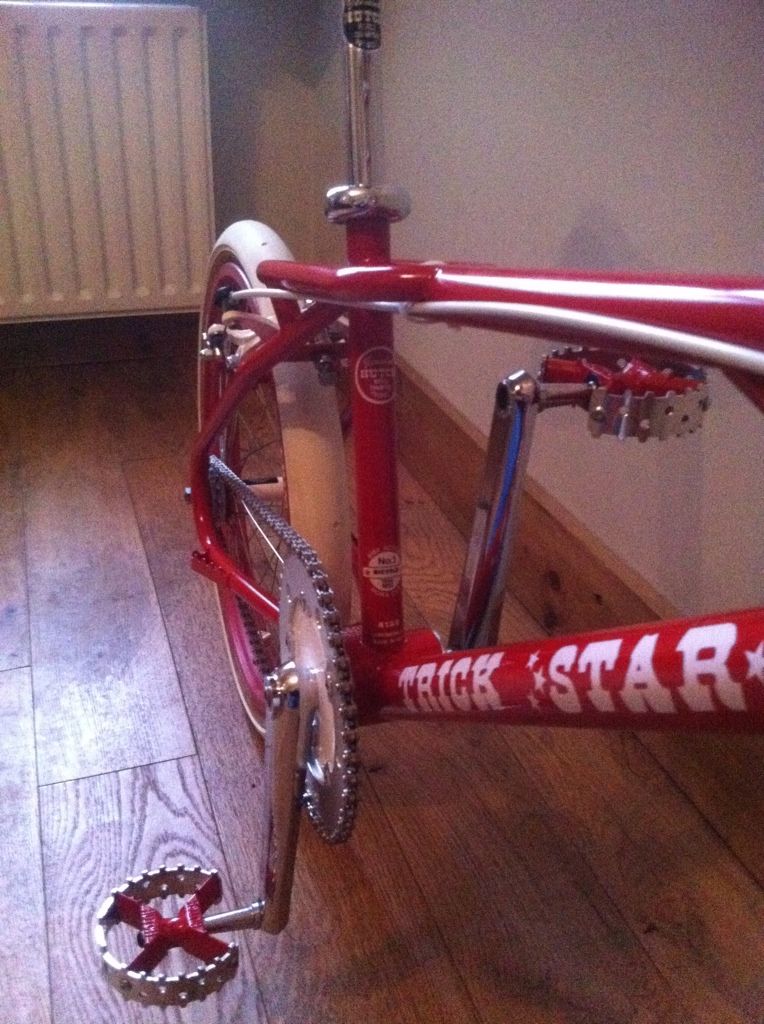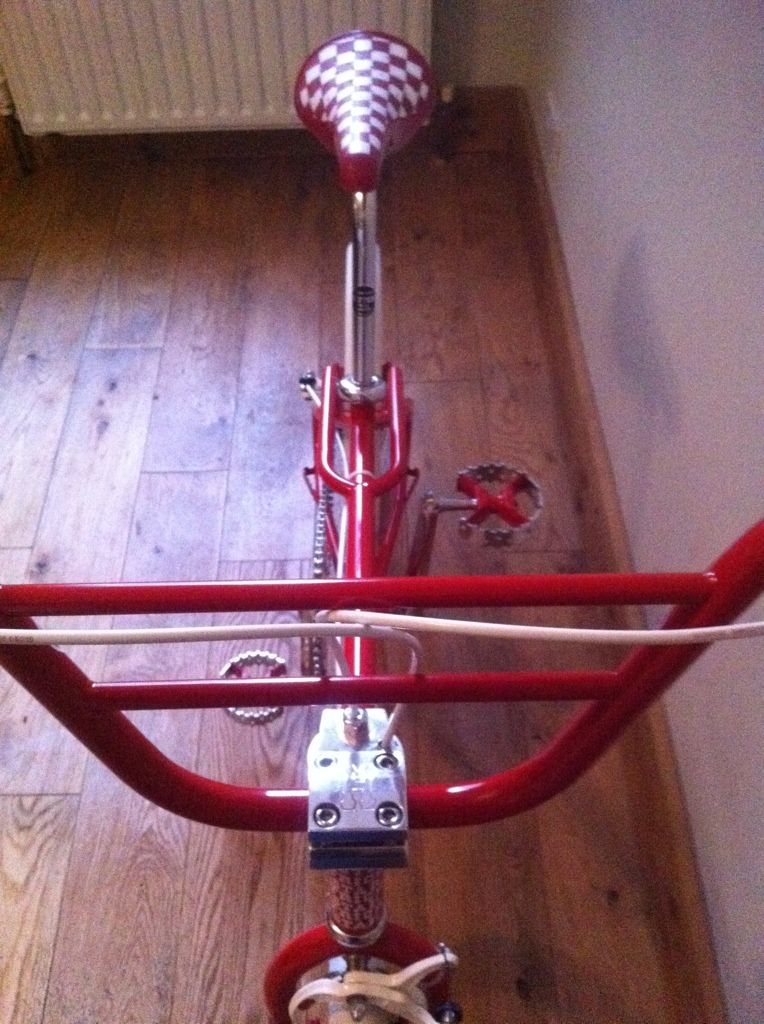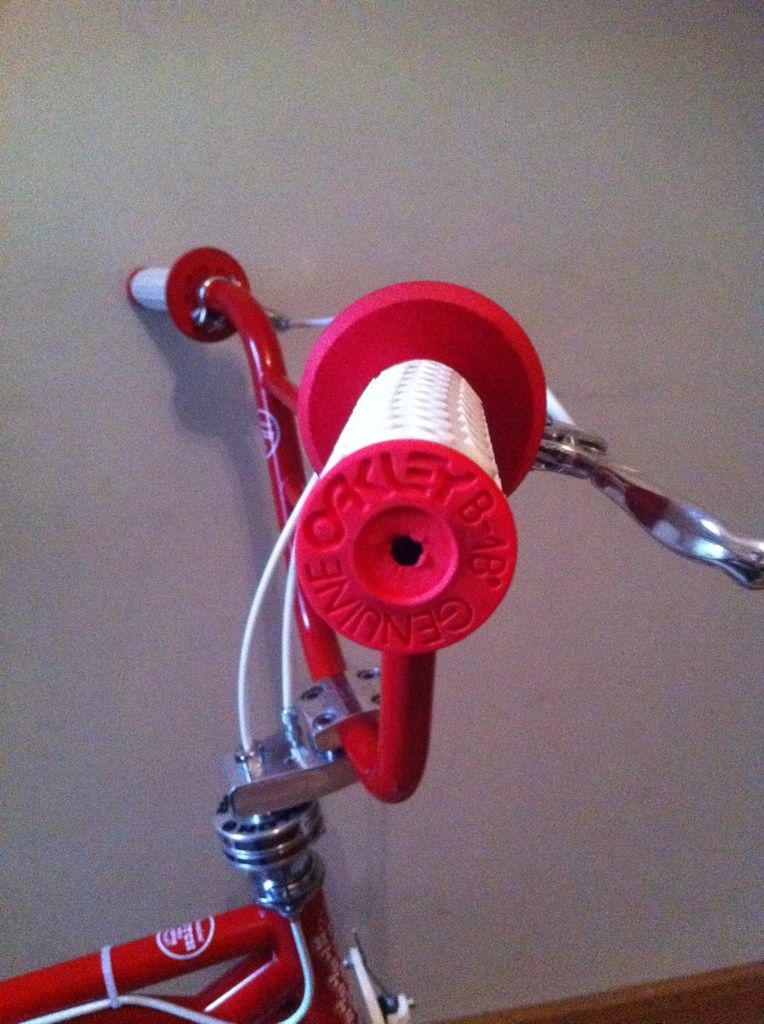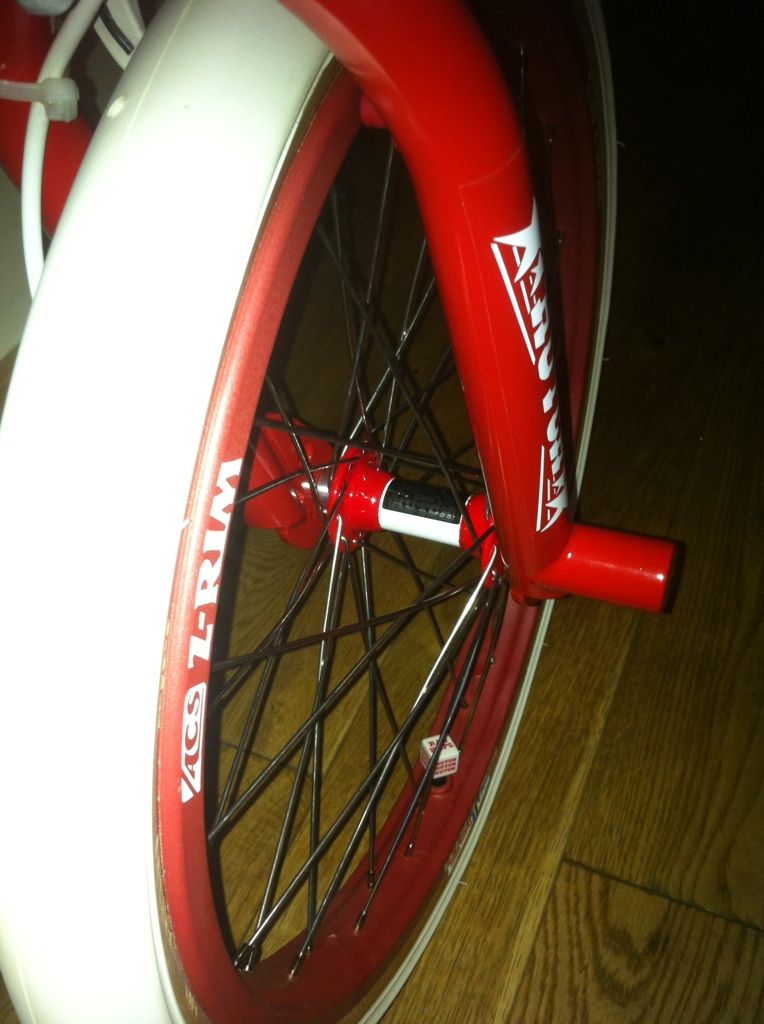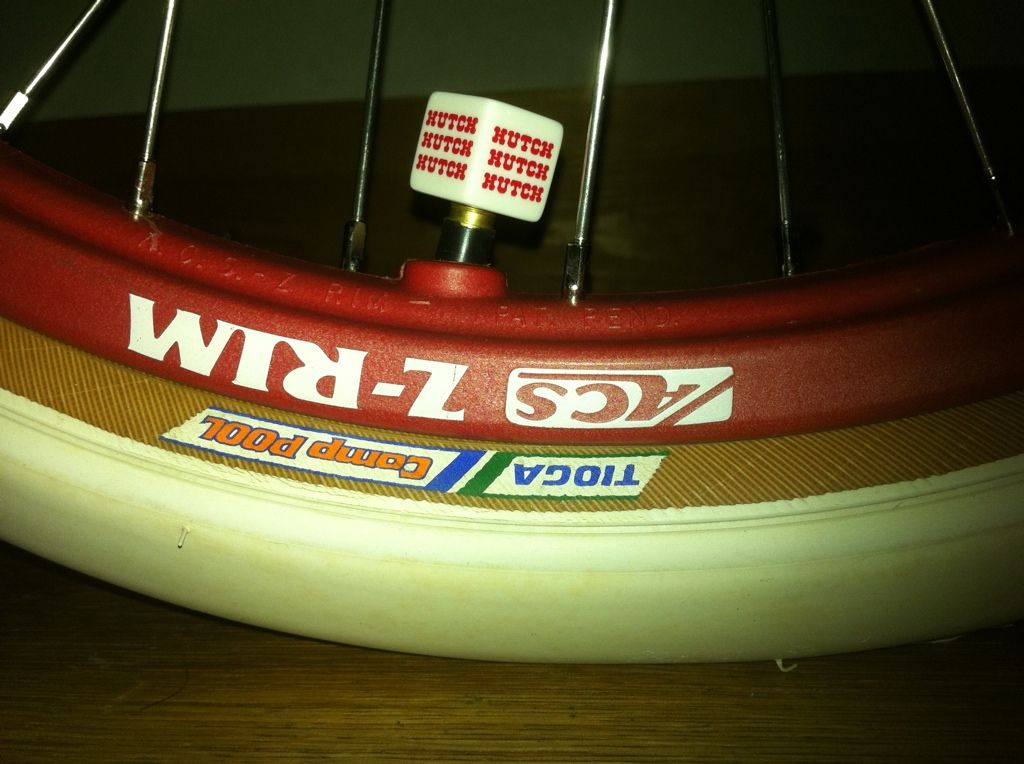 A big thanks has to go to Steve69 for virtually abandoning his day job and building this beautifully for me, (right down to putting clingfilm on the grips and Tyres after fitting them so they wouldn't get dirty), SBD who did all the Paint and Powder on this to such a high standard  and Terry (Wildon) for selling me the long sought after frameset and bars in the first place. You guys are legends :daumenhoch:
Just need to swap the front MX1000 for a MX900 and it'll sit pretty next to my Woody Trickstar.
Hope you like
Adam