Since a lot of people will be in town for the BmxSociety.com Old School Reunion, we figured a Sunday ride/session would be perfect!
*Who: Everyone's Invited!
*What: Huntington Beach to Sheep Hills!!! (Decent length ride, but more of a "session" type of day)
Sheep Hills has something for everyone of all ages and skill levels...but bring helmets and pads if needed.
*When: Sunday June 6th @ 10:00
*Where: Main st & Pacific Coast Highway! (Near the area in front of Pier)
*Why: Fun!
************ Local HB resident and wheelie master Todd "Wild Man" Lyons will be the special guest! ***********************************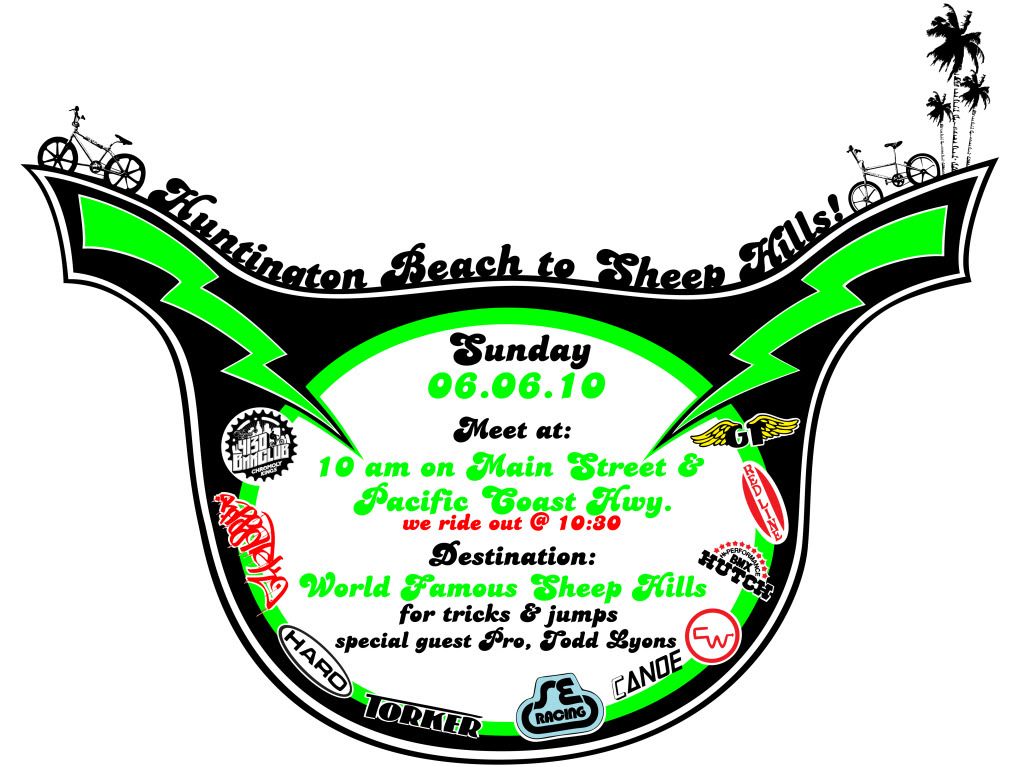 Footage from our winter ride from HB to Newport to Sheep!
http://www.youtube.com/watch?v=bmvnxja36nE...e=youtube_gdata
Check out Robbie Miranda at Sheep Hills!:
http://www.youtube.com/watch?v=JlqLblyJ8Es
THE RIDE ON FACEBOOK EVENTS:
http://www.facebook.com/?ref=home#!/ev...6100&ref=ts
Robbie Miranda & Todd Lyons at Sheep Hills